How to calculate my incentives?
Date: 23 September 2023 - 29 September 2023 (Saturday – Friday)
Time: Lunch (11:45 – 13:44) & Dinner (18:30 – 20:29)
Starting tomorrow 23 Sep, Dinner Peak will be from 18:30 - 20:29, while weekend Dinner Peak of Southern District - HKSD is from 18:00 - 19:59. Please be aware that the changes.
Go online earlier and earn more!
Zones and Incentives

* The incentives only apply to completed orders and will be shown in the Rider App.
*The incentive will be calculated in the 1.3x boost fee.
*Selected zone(s) refers to the zone(s) where the restaurant is located, not the zone(s) where you choose to go online.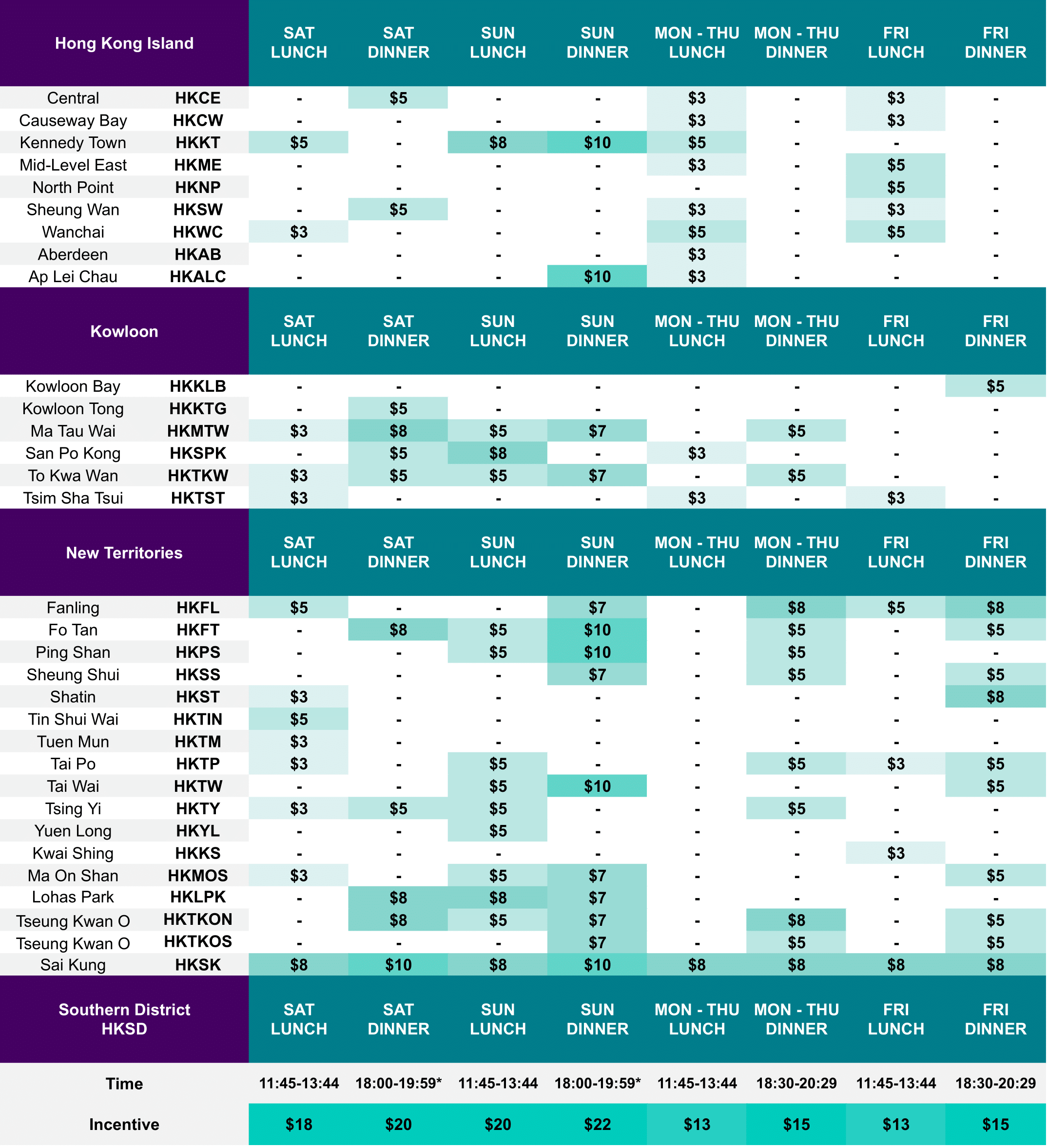 Check the real time incentives in your rider app
In-app surge can be found in the Rider App when you click on"Planner->"Book sessions". When there is a ⚡ lightning sign next to the session in the app, it means that incentives apply on completed orders sometime during this session in certain zone.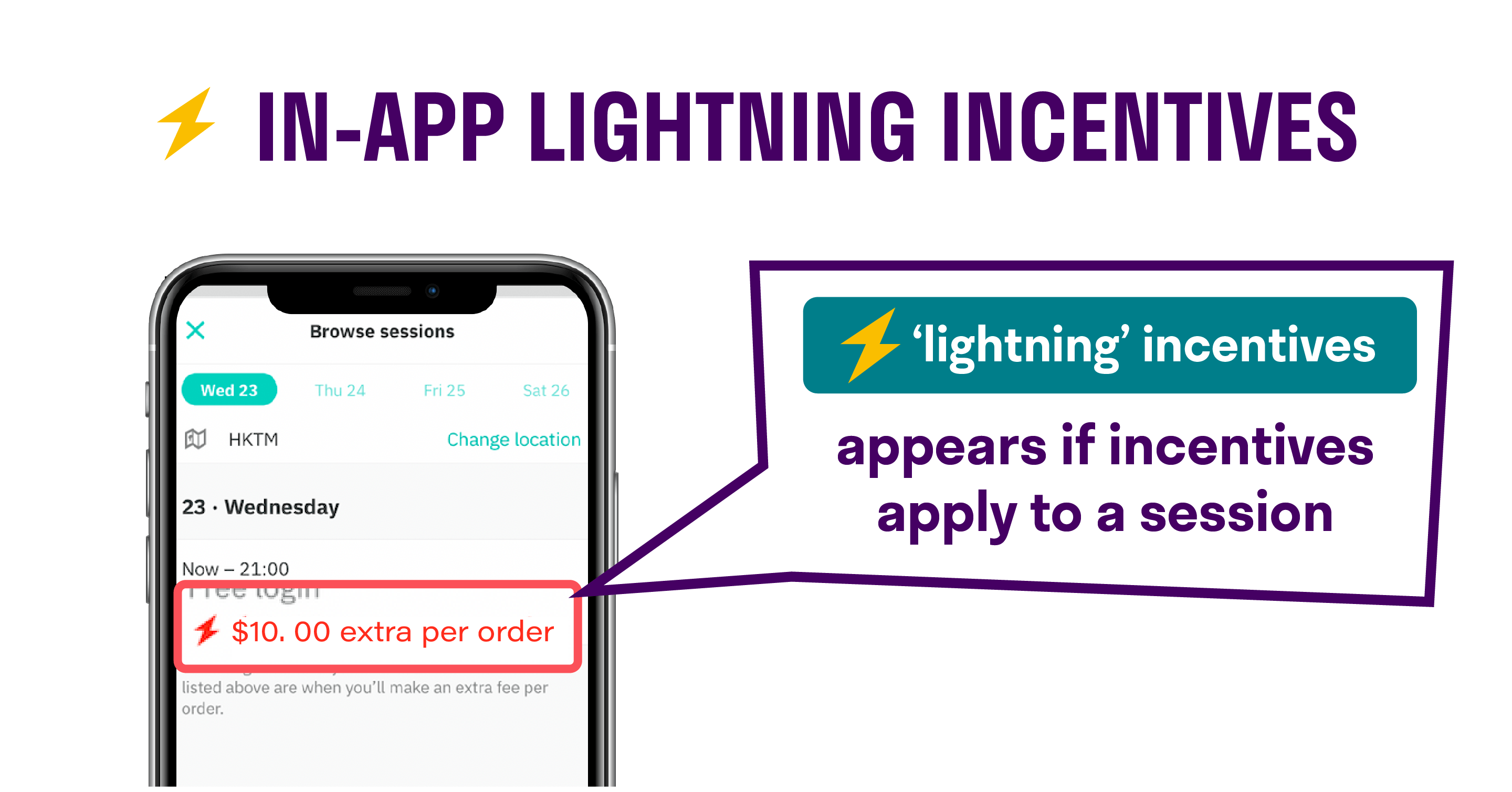 With these ⚡ 'lightning' incentives being included in the 1.3x boost fee, the order earnings with in-app surges will be calculated as below: